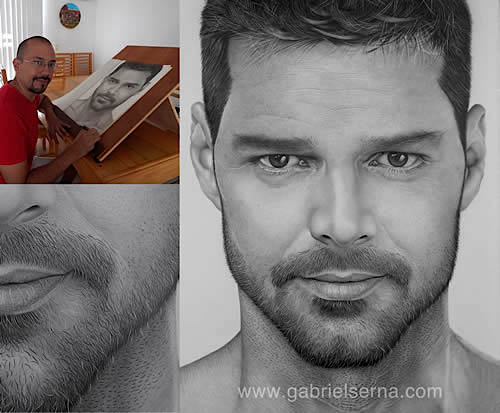 If you are interested in a commissioned portrait you must send an email with the photo you'd like me to paint or draw, this will require filling the form at the end of this section.
It is important that you indicate me if you want a pencil drawing or if you are interested in having your portrait is an oil painting. The estimated delivery time will depend on the type of request and its measures, eg a pencil portrait takes me about 20 days and the estimated time for an oil painting can be of two months since the process is much more slow and requires more time.
Sizes and prices
Currently I make drawings in 3 different sizes and each has a different price as shown in the following images. If you need your drawing of a special or different size to the one I use, please specify it in the same form.
Click on the thumbnails to see some Samples
Portraits Commission by Gabriel Serna Sánchez